Past Event
Age Restricted
Workshop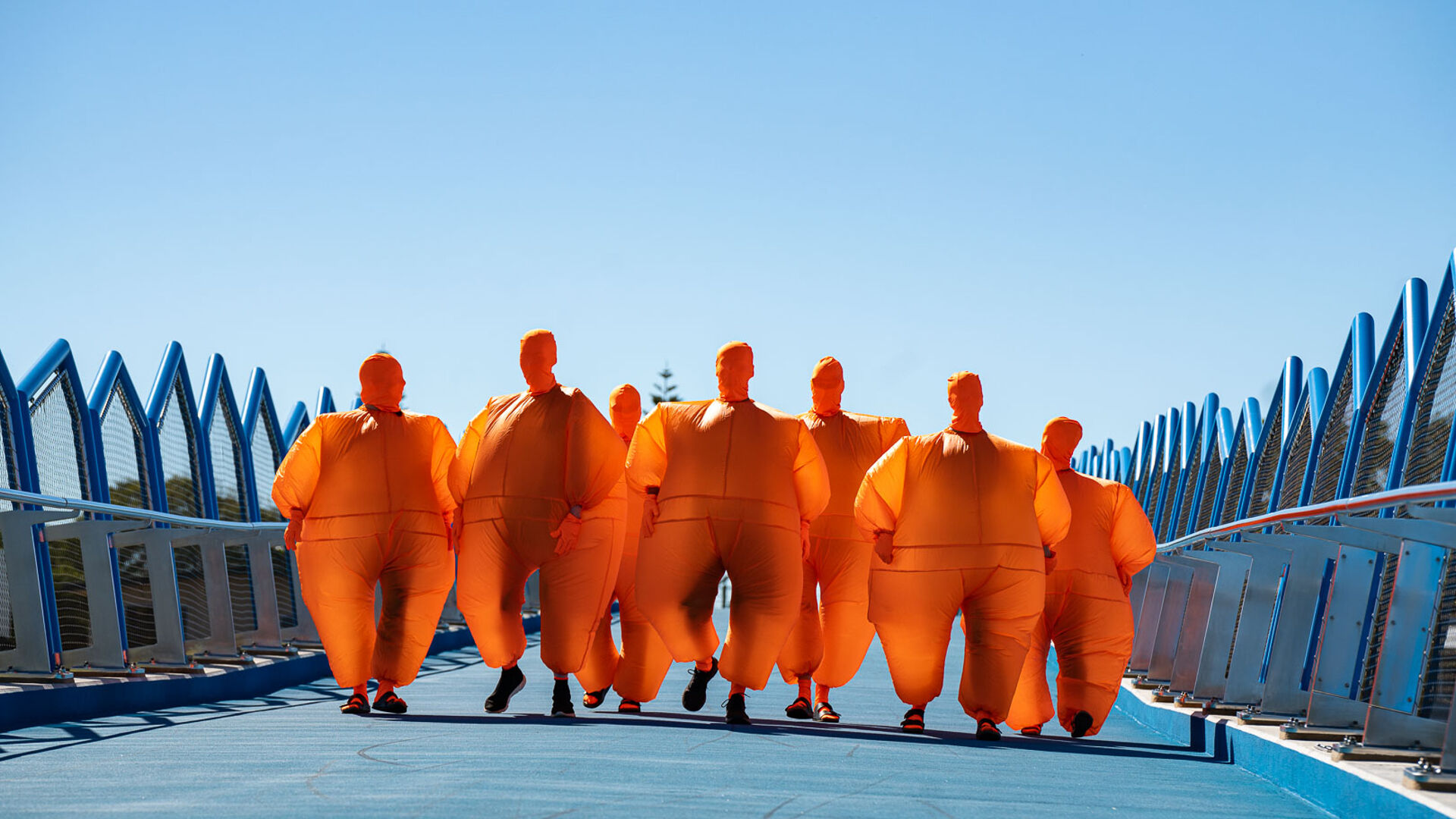 Looks Like a Tourist
15 - 28 May
Looks Like a Tourist
EVENT UPDATE
Due to the wet weather, the session scheduled for Sat 21 May has been postponed until Sat 28 May, 10am-1pm.
Recent HOTA ArtKeeper artist, Daniele Constance, is developing a new participatory performance work, Looks Like A Tourist, here at HOTA – and we're seeking volunteer participants to help her test out some of her ideas!
If you like to move, are up for wearing an inflatable orange suit in a public space (yes, really! You can see examples here) and having a play, we invite you to register for this workshop.
The work is site responsive, so you'll learn some simple movements and don your inflatable suit inside HOTA's Outdoor Stage first (with plenty of time for photos!), before heading out into the HOTA Parklands to trial some simple movement sequences as part of a large group.
The artists will be testing out different ideas in each workshop, so we encourage you to come to as many of the three workshops as you can (but it's also ok if you just come to one).
This is not your average movement workshop! Any and all bodies, levels of dance and performance experience are welcome, ages 16 and over. The experiments will be quite simple – participants just need a willingness to listen, move as a group, follow directions, and a sense of curiosity and play.
The work is an exploration into place and belonging, through the lens of tourism and its impacts to the natural and social environment. Through the use of an enormous, inflatable orange suit the intention is to play with visibility, mass and multiplicity. Eventually, the work will be a large scale, site-specific choreographic experience which you can take part in!
Good to know: The suits are plastic and inflate from an internal fan, and come with fun glove, sock and full face mask accessories. The suits are washed and COVID-Safe.
What to wear/bring: Wear sneakers or comfortable shoes for walking (Birkenstock style sandals ok, but thongs will be challenging as you'll be wearing socks). BYO water bottle.

Access information: Some visibility is impaired when wearing the suit, due to the full-face masks. It will be a largely visual and auditory experience. Movement on concrete and grass surfaces, with some movement on sand and ramps optional. (HOTA access info here)

If you have any questions, please contact us on create@hota.com.au
Supported by HOTA, Home of the Arts
Dates
15 - 28 May
Where
Outdoor Stage
Ages
Age Restricted
Duration
3-4hrs
Tickets
Free, registration required
Accessibility
16+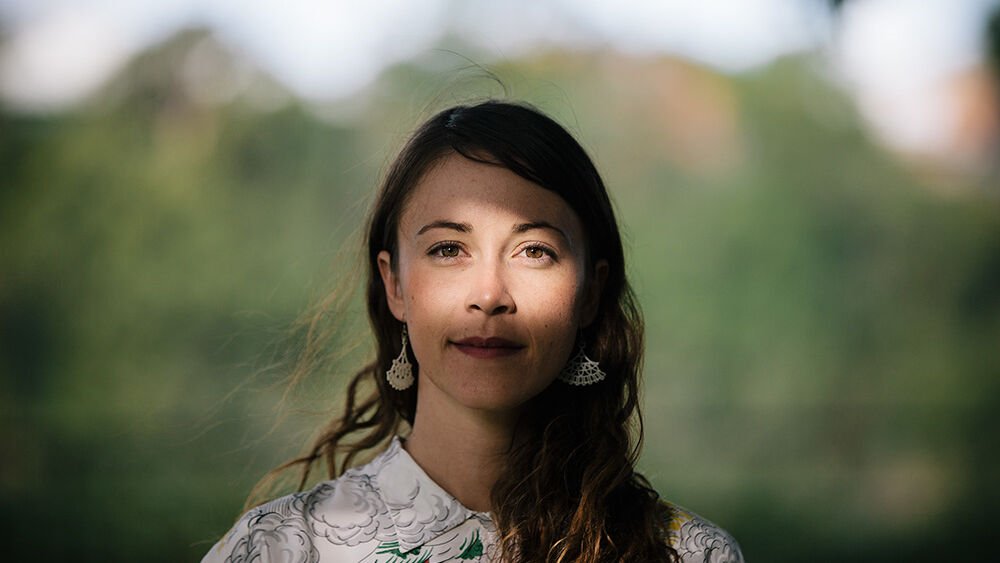 Daniele Constance
Daniele Constance is a Gold Coast based participatory artist with a focus on social, civic and inclusive arts practices. She creates artistic works that draw from direct experience and social arts practices; often using verbatim, documentary, community engaged, site-specific and contemporary arts practices.
To keep everyone safe while at HOTA we have a COVID Safe plan. Please make sure you keep up to date with Queensland Government guidelines at health.qld.gov.au.
View FAQs